Everywhere we went in Barcelona we were served white beans with a lot of garlic and oil and white rice as a side dish. They were heavy on the oil and probably slow cooked their beans. I've redeveloped that dish into something that's a little more workable for our lives.
Serve with a side salad for a complete meal. Your soy eating family members can put it into tortillas for burritos. I like it plain but when the rest of the family eats burritos I frequently use the fillings to top corn chips for my own version of nachos.
Uncooked rice (how much depends on how many people you're stretching the dish to feed)
2 cans white beans
2-5 T olive oil
a lot of raw garlic (I used half of a large head and will probably use more next time.)
Put the oil in a large saucepan and turn the heat to low. Peel and coarsely chop the garlic, add to the oil, and put a lid on it. Keep the heat low and stir occasionally. You are low cooking it to sweeten the flavor, not browning it. Start the rice. When the rice is done cooking and you're in the "let stand ten minutes" period, add the beans to the garlic and oil. Stir to heat through.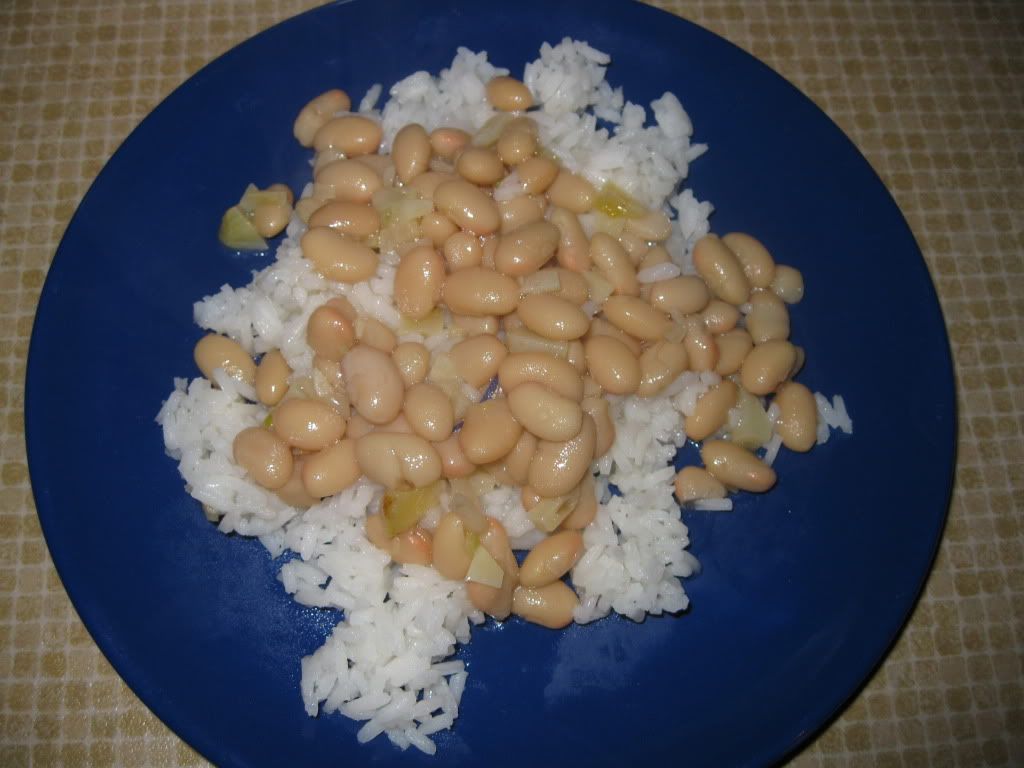 Update 5/19/10 _ I tried to make this in the crockpot from dried beans and it was awful. The garlic became bitter and very sharp. I don't know why but I'm sticking with the stovetop version in the future.